5 Forex Social Networks to Try in 2022
With Forex social networks numbering as many as millions of members, it means a high popularity among traders. There are many communities of traders, but not all of them can be considered social networks of traders. To be considered a social network, a trading website should provide opportunity to share trading results, follow, compare, and analyze (with a very high level of detail) various trading systems and, finally, socialize to share their sentiment about the current market situation.
The landscape of the social networks dedicated to trading changes yearly. Old social networks go and new ones emerge. The list of the noteworthy Forex social networks as of 2022 consists of five websites:
TradingView
Year of launch: 2012
Similarweb rank: 282
Millions of members and charts.
Features: advanced charting tools, custom chart scripting, voting system.
TradingView is the youngest of the Forex social networks presented here. The website is now a staple for chart sharing in financial trading and investment. It offers traders an opportunity to share their ideas in the form of complex charts with a range of graphical tools and also with a text description. Other traders can subscribe to those who post and can vote for the best charts. Chart gems such as this are one of the reasons to visit TradingView from time to time even if you are not a member and do not plan becoming one. Unfortunately, it does not offer automated trade-copying as of now. You can also follow my TradingView profile if you are interested in chart pattern trading.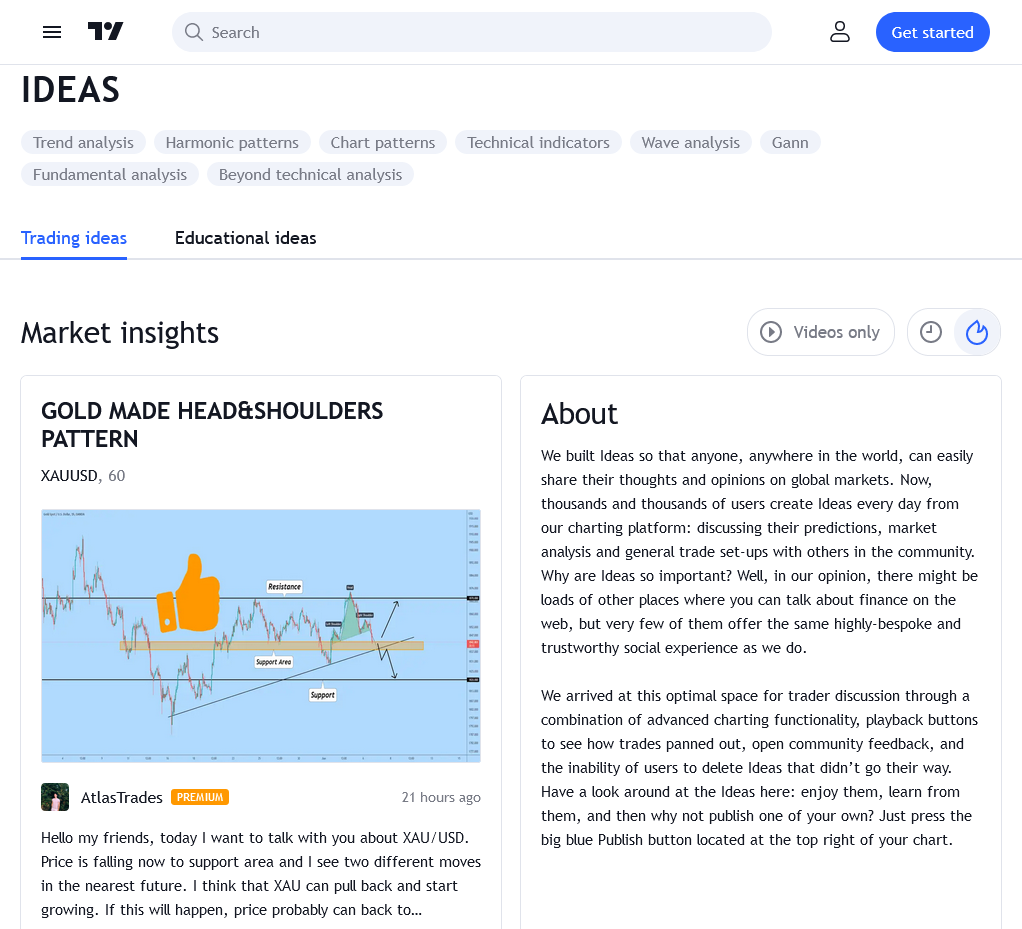 Forex Factory
Year of launch: 2004
Similarweb rank: 7,297
555,900 members total, 20,000 members sharing their trades.
Features: a huge forum, detailed analysis, sentiment indicators, economic calendar.
Forex Factory — one of the biggest and oldest Forex forums that enabled trade posting/following functionality, turning itself into a major social network of currency traders. The website continues to improve its functionality on a regular basis.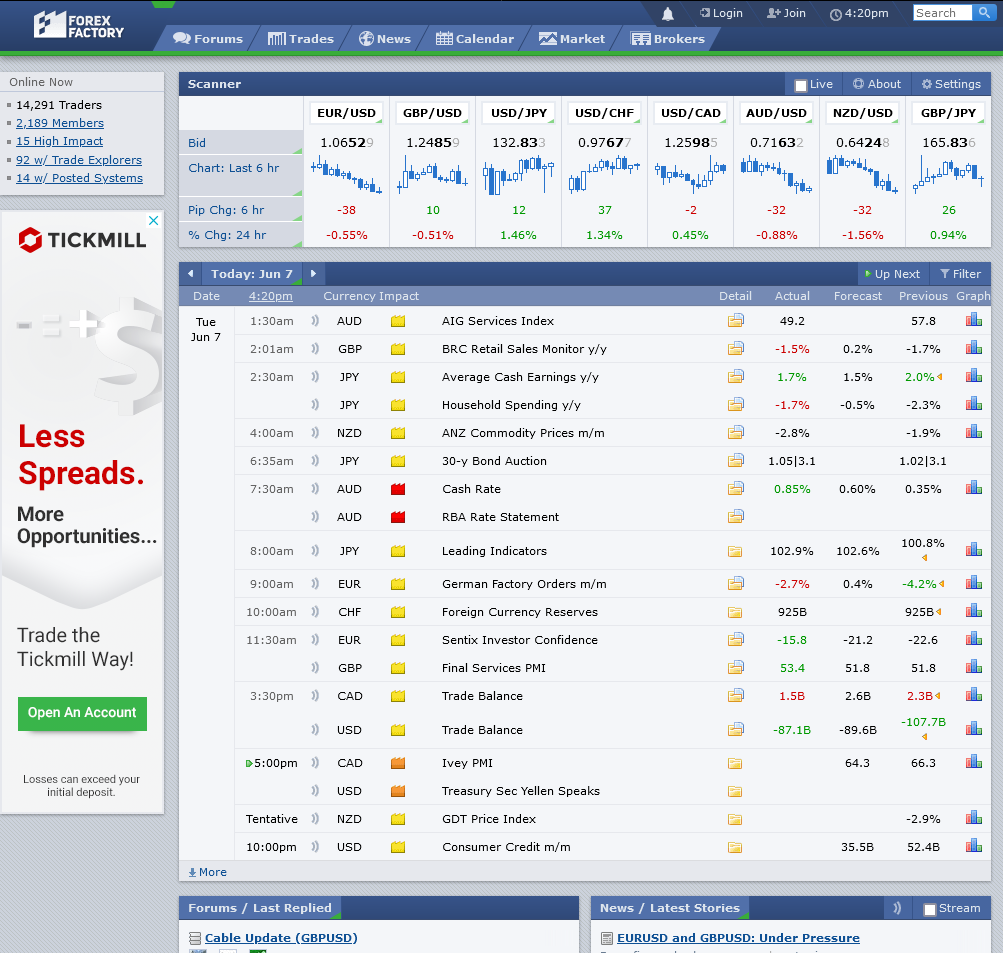 Myfxbook
Year of launch: 2009
Similarweb rank: 22,724
7,000+ active systems/EAs to follow
1 million forum users and 400k+ posts in 13 years.
Features: detailed performance analysis and comparison, backtests, chart sharing, autotrading, calendar, calculators, reviews, forums, calculators, pattern analysis, volatility meter, currency heatmap, correlation filter, CoT charts, Forex Sentiment.
Myfxbook became popular as an EA performance sharing website years ago and has become a lot more today. Traders will find a feature-packed website there.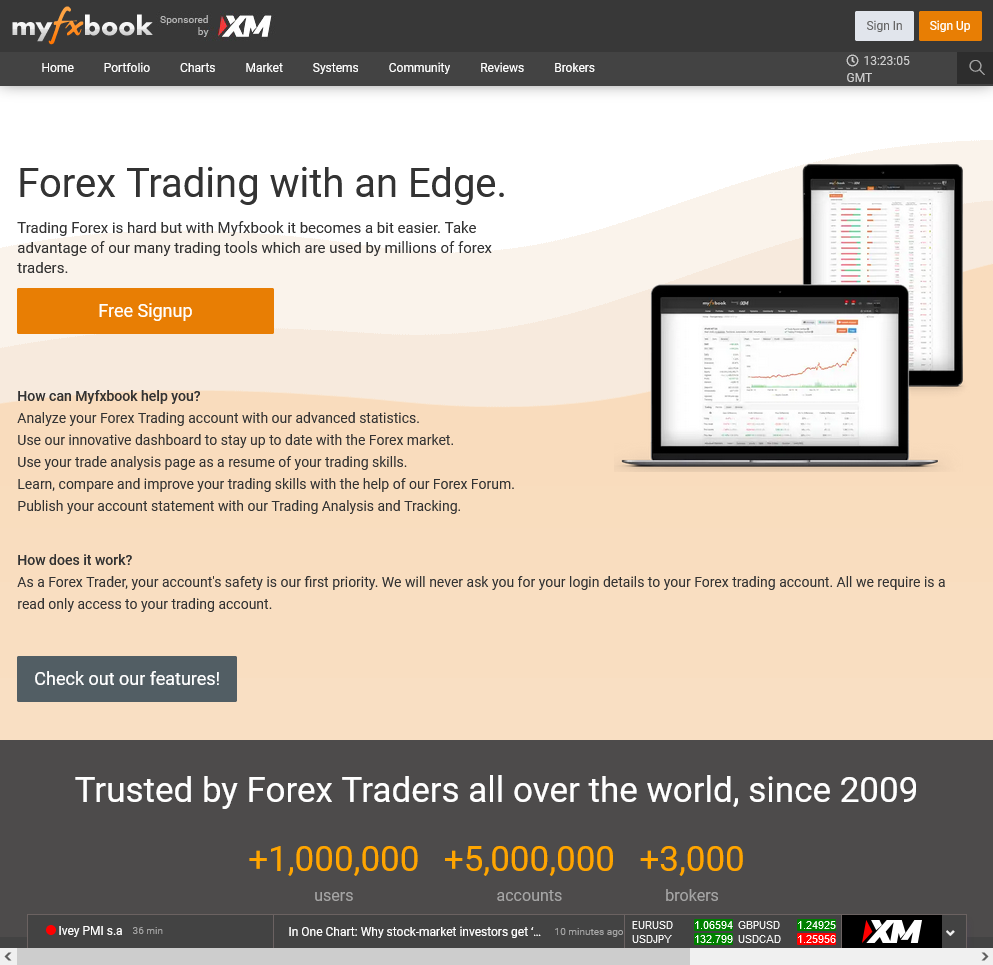 reddit.com/r/Forex
Year of launch: 2009
Similarweb rank: 18 for reddit.com, not available for subreddits
252,000 subscribers
Features: Reddit's voting and reputation system.
reddit.com/r/Forex — the Forex subreddit isn't as big as the largest Forex forums and is much smaller than the WSB subreddit, but it still provides the main function of a Forex social network — an opportunity to share and follow the ideas. Even though it is flooded with newbie questions and recycling of the same content, Reddit's voting system usually helps to sort out worthy ideas from junk.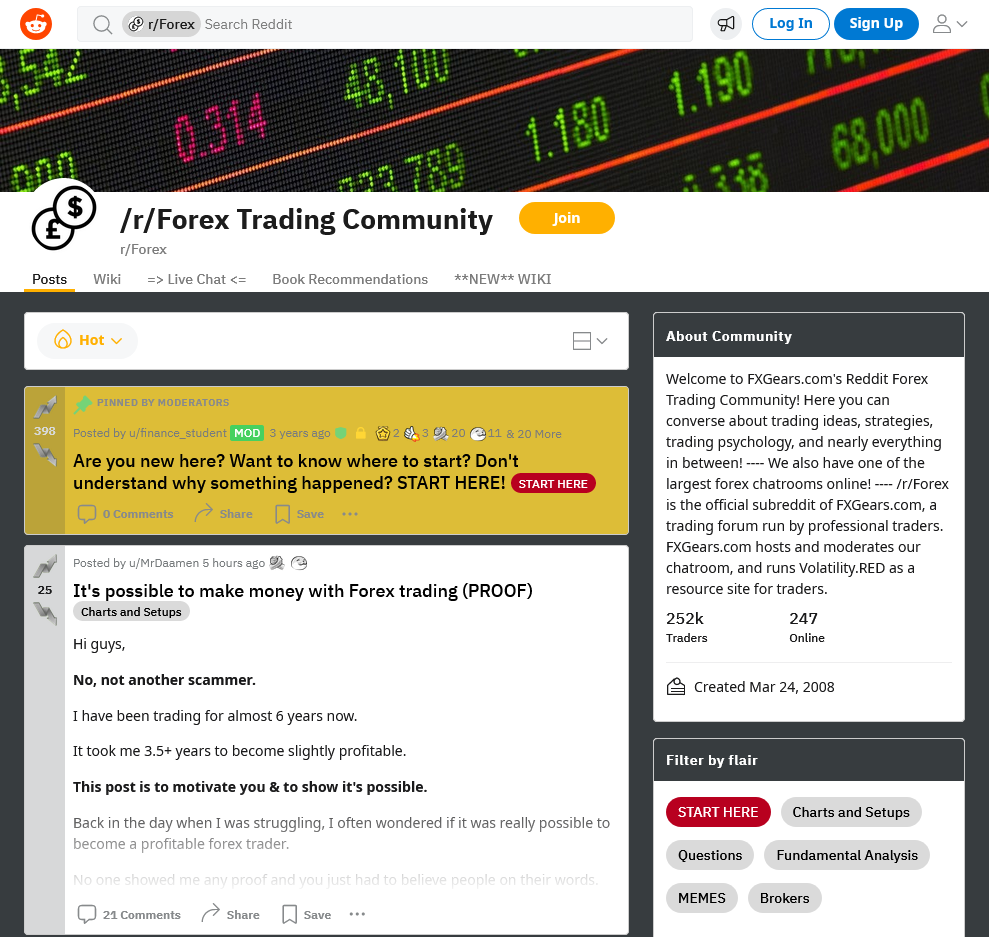 FXSTAT
Year of launch: 2010
Similarweb rank: 639,121
250,000+ traders, 7,580 EAs/accounts tracked.
Features: strategy blender, forums, autotrading, detailed performance analysis and comparison.
FXSTAT during its best times, could boast popularity at the levels of Myfxbook. Now, the website did not go far from where it had started in terms of interesting features. It seems like FXSTAT is struggling to remain a major contender in the industry.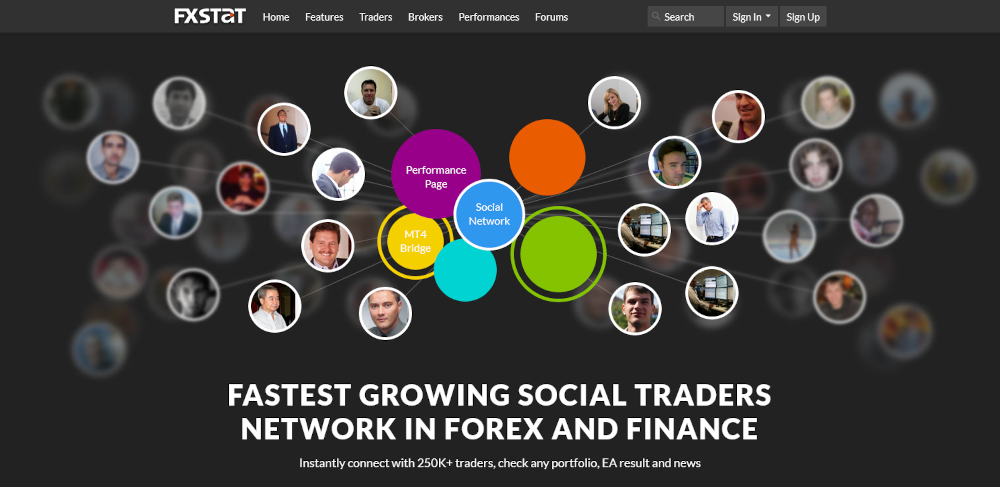 Note: Previous versions of this list included such social networks as Currensee, FxBees, FXTavern, MeetPips, and StockTwits. They are all gone now as the field is consolidating with the biggest players getting bigger while the underdogs fail to capture the traders' attention consistently.
If you want to say something or ask a question about any of the mentioned Forex social networks or about some other related website, please use our Forex forum to do so.