What Is Social Trading and How Does It Work — Trade Socially!
In the 21st century we all witnessed the explosion of a new phenomenon: social networks. With the availability of Internet connectivity almost everywhere, people started to spend more and more time on the web, connecting with each other. In this guide, we will see what social trading is and how it works.
First, the Social Networks
So, what happened first? At the beginning of the 21st century, Internet become more widely available, more accessible, and more affordable, attracting more people. People started to spend more time online, connecting with each other, browsing for information, making and expanding businesses. At that point, some smart individuals saw a new way for people to interact — sharing statuses, photos, events, videos, and so on. That was the start of social networks like Facebook, Instagram, Twitter, LinkedIn, and many more. The key word here is sharing.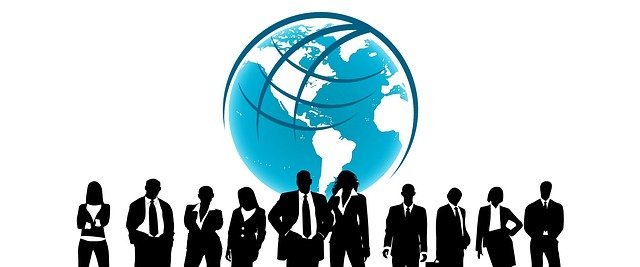 What Is Social Trading?
The sharing phenomenon arrived at some point to spread also to the trading world. Traders started to share information and tips regarding possible trades, setups, and trends. Social trading is where traders share their trading activities so that other investors or individuals can follow and copy them. Social trading platforms were created to make it easier to share and follow other people's trades and a new way of trading began.
How Does Social Trading Work?
Social trading has a very simple mechanism. When we talk about social trading, there are always two parties: a trader who shares and a trader who follows. The trader who shares gives information on their positions to other traders. The trader who follows can get information and even copy the trades performed by someone else.
Imagine an experienced trader and a beginner trader sharing a desk, they sit next to each other. The experienced trader can talk and show all of his activities to the beginner so that the latter can learn and even profit (or lose) as the experienced one is doing. With social trading, this is exactly what is happening but on a larger scale. Experienced traders can share their trades on a social trading platform, so that other traders can follow and copy them. Consider that the most popular social trading platforms have thousands if not millions of traders.
In social trading platforms, you will be able to see details about traders to copy. You can see their approach to risk, profitability, past results, instruments traded, past trades, trading style, drawdown, and other statistics. All this information will allow a trader make an informed decision whom to follow and copy.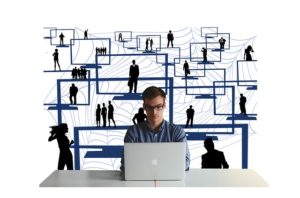 Who Can Benefit from Social Trading?
As mentioned earlier, there are two parties involved in social trading, and they can both benefit from this activity:
The trader who shares the trades can generate additional income. The trading platform, in fact, pays the trader a bonus (and money), depending on the number of traders that are following and copying their deals. Furthermore, if the trader is really good they will gain popularity, and we all know that popularity can create more opportunities.
The trader who follows can learn new trading strategies by following more experienced traders. They can also achieve the same results as the more experienced traders as the trades can be copied exactly as the other trader is executing them.
In short, a social trading platform increases the opportunities of making money and learning to trade in the field.
Most Popular Social Trading Platforms
Over the years many social trading platforms were created to satisfy the demand but only some can really stand out. Examples of popular Forex social platforms with favorable trading conditions include Exness and RoboForex.
Both offer opportunity of demo accounts so that you could "test drive" them before investing real money.
Conclusion
Social trading is an alternative way of trading where you can share your trades or copy other people's trades. Whether you are an experienced trader or a beginner, you can benefit from employing a social trading platform. You can improve your trading and even make money by sharing your trades or copying from other traders (unfortunately, you can also lose them but that is a part of trading). You can test some social trading platforms joining and creating a demo account with them, check them out!
If you want some more ideas about how to improve your trading skills or make more money, check our guide on Your Path to Make Money Trading Forex.