Will Retail Forex Trading Ever Get Banned?
For quite some time already, even people who jokingly discarded the idea of Forex market ever get banned understand that this isn't such an implausible presumption as it had been in the days of more or less uncontrolled growth of the online retail FX industry.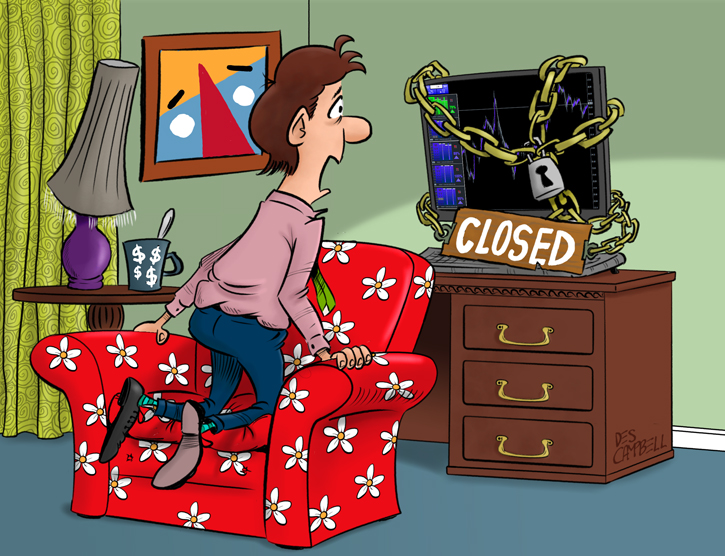 With the current regulatory situation being very close to an outright ban of retail FX trading, will it take long for the coordinated effort by developed countries to outlaw speculative Forex trading completely? The legality of trading is called into question in many jurisdictions. If we look at the recent developments in the industry, you will notice the following signs:
Since August 2018, the European Securities and Markets Authority (ESMA) severely restricts CFD (including Forex) trading in the European Union, including a cap of 1:30 maximum leverage for retail traders.
Israel has banned binary options for its citizens and also made it illegal to operate binary options companies from within the country. Binary trading is closely connected to Forex/CFD trading, which of course is not associated with gambling as strongly as binaries, but it will not be a huge step for the regulators to extend the ban to also involve the FX.
Some countries in the European Union had banned (like Belgium) or limited significantly (like France) all OTC Forex and CFD trading even before the ESMA's intervention measures were implemented.
A bit older but still relevant development is the crackdown on leverage and stricter broker rules in the USA and Japan. Although these changes have strengthened the consumer protection, they have also reduced the competition in the industry.
The main argument in favor of the ban is that most retail traders lose anyway, making Forex trading akin to gambling. The situation is worsened by proliferation of scams in the industry. Prohibiting participation of individual traders in the Forex market would likely help the state to get rid of quite a few problems.
However, there are some factors making banning Forex trading quite impractical:
Smooth operation of the FX market in its current form is important, and the retail industry is playing a role in its infrastructure.
Global (or nearly global) ban would require a coordinated effort from too many governments, which is not plausible at this point. And if the effort is coordinated poorly, there will be loopholes for the individual traders to exploit.
Corporate interests and the industry-created employment will suffer in case such a ban is implemented.
Moreover, even if a group of developed countries (let's say all the OECD members) manage to outlaw Forex trading successfully, the action might draw a lot of public criticism as the ban would be most certainly considered as an attack on economic freedom.
Most traders consider a complete ban on retail FX a highly improbable event in the next few years. It is likely that a lot more regulation will be applied to the field, but it is also likely that we all still be able to buy and sell a few lots to earn our share of profit.
If you would like to share a detailed opinion on the possibility of Forex closing down for common people, please proceed to our forum to discuss this issue.