How to Choose the Best Forex Broker for You
The choice of your Forex broker is one of the most important in your trading journey. In this guide, you will learn some of the main aspects to consider when choosing a broker, so that you can better understand how to choose the best Forex broker for you.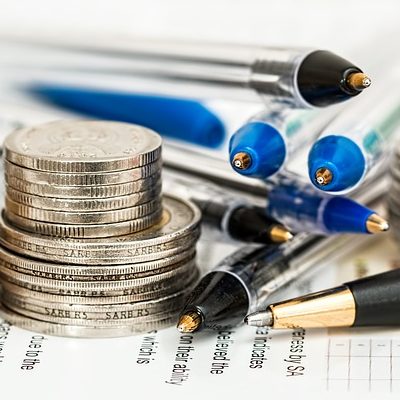 Introduction
Your broker is one of the most important components when trading. You give them your money, you rely on them to execute your trades, you require their assistance when something goes wrong. You don't want your money to be in the hands of someone you don't trust, so you better do your homework and choose the best broker for your needs.
You may need a broker with zero spread, you may want a broker with VPS service, with a huge bonus on deposits, with special accounts, or other special features. Below, you are going to see what should be considered when choosing the best Forex broker for you.
Account Currency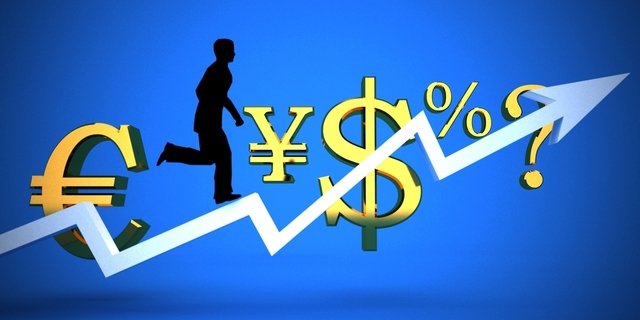 Many brokers offer accounts only in the main currencies — USD and EUR, however, some brokers will allow you to have accounts in other currencies.
How does this affect you? Having an account in a currency that is different from the one of your bank account or e-wallet is could result in somewhat higher commission payments during deposit and withdrawal operations. This isn't a big deal, but you may prefer to have the account in a specific currency.
Deposit and Withdrawal Methods
Deposit and withdrawal methods are very important. However, these days, all the most popular and reliable brokers are well equipped with all the necessary methods.
All major debit and credit cards are accepted (Mastercard and Visa), so are the major e-wallet services (Skrill and Neteller), obviously they all offer wire transfer as well. A lot of brokers even accept Bitcoin and other cryptocurrencies for payment.
Check the deposit and withdrawal methods before registering with a broker just to make sure there is a suitable method for you.
Minimum Deposit
Nearly all major brokers have a minimum deposit between $50 and $500. This must be considered if you have a limited capital to invest or if you want to just try out a broker with real money.
You might want to opt for a low deposit Forex broker if you are tight on funds — there are brokers that can accept traders with as little as $1.
Of course, if you want top-notch service and have a lot of capital to dedicate to trading, you might want to find a broker with an unusually high minimum deposit.
Bonus
This is very important! Bonuses are very appealing, and some brokers dedicate a lot of efforts to market their bonus offers. However, Forex bonuses often have lots of strings attached to them. Check out detailed conditions on any bonus you decide to sign up on. You don't want to lock down your money on unfulfillable conditions or feed any false hopes with bonuses.
Instruments You Can Trade
When talking about "instruments", traders don't mean the tools to trade, they mean the currencies, indices, stocks, and so on that a broker allows you to trade.
Some brokers have a limited list of trading instruments that you can trade. Other brokers have a very wide range of instruments. This may also change within the same broker with different account types. Talking about Forex, all brokers allow you to trade all major currency pairs. It makes sense to check the instruments available only if you are interested in exotic pairs, specific stocks, or some other rare options.
Spreads
Since the spread is the price that you pay to trade in the Forex market you should find an honest broker with low spreads.
Nowadays, many brokers have their spreads aligned, so just check that the broker you chose has spreads similar to the market average.
Some brokers have accounts with zero spread and different commission systems, so if this is what you are after, you may want to double-check with the broker before registering.
US Clients
Due to rigid regulations in the United States of America, not all Forex brokers can accept traders that either are citizens of or reside in the United States. Brokers accepting US traders need to be registered with the National Futures Association; they also cannot offer a leverage higher than 1:50 to Forex traders.
This can be a limiting factor only if you live in the USA or if you are a US citizen.
Unfortunately, the choice of brokers for US traders is rather small. And this choice becomes even smaller if you are looking for a regulated broker.
Islamic Accounts
If you are of Islamic religion, you may need to check with the broker if they offer Islamic accounts. These accounts are swap-free and allow you to respect your religious faith.
Trading Platforms

This is quite important if you prefer one trading platform over some others. Some brokers, the majority, offer MetaTrader and a web browser platform, other brokers offer cTrader and some only have a web browser interface.
Pretty much all brokers these days also offer apps to trade Forex from mobile devices.
Servers Location
A trading server location is a factor to consider if you are not using a Virtual Private Server and you need fast execution speed with low latency.
The distance from your client to the servers may in fact cause some delays in execution. Usually, this is a problem only if you use expert advisors that open and close orders frequently. For the majority of traders, though, it won't be a big issue.
VPS
If you use expert advisors, it strongly suggest you to use a broker that offers a Virtual Private Server (VPS).
The advantage of having a broker with VPS service is that, usually, the VPS are located close to the brokerage servers. Furthermore, it would be easier for the broker to provide you technical support. Last but not the least is that usually if you trade a minimum volume or if your balance is above a specific threshold, the VPS is free!
Customer Support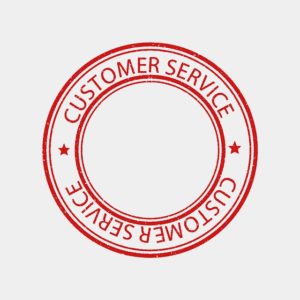 You have to be supported! You have to be assisted! If you have problems while trading or with your account, you must be able to contact someone and that someone must know how to solve your problem. There is your money on the line!
Choose a broker with a reliable and quick customer support. Check how you can contact them. Test them — you can even have a chat or call with them before registering a live account to see how they respond. It is best not to open a trading account with someone you don't trust.
Sometimes, it is required to hold a live account with a broker to access their customer support. Don't forget that you can open a live account without depositing anything, so you could test the support quality without risking your money.
Special Features
Most brokers these days offer the same features, the same spreads, the same deposit and withdrawal methods, however some brokers offer more than others.
Some brokers have special features that may induce you to choose them rather than others.
Some of these "special powers" may be:
Educational material: courses, videos, webinars.
Inclusion of additional trading tools, for example, expert advisors and indicators.
Social trading capabilities.
Automated trading.
Loyalty programs.
Referral programs, so you can make some money from your referrals.
These are only some of the additional features a broker can offer. There are many others, unique and appealing, check with the broker you research and see what it has in store for you.
Conclusion
As you can see there are many factors to consider when you are choosing a broker to use.
The list of brokers out there is so long that the choice can be very hard to make, especially if you are inexperienced. It can take a very long time and also cost you money in case you make a wrong decision.