Gmail Alerts in MetaTrader 4
If you already know how to configure MetaTrader 4 to send email alerts, then you might be interested to learn how to configure Gmail alerts in MetaTrader 4 to use Gmail SMTP server to send MT4 email notifications.

How to Enable Alerts in MetaTrader 4 via Gmail Server?
Configuring email alerts in MetaTrader 4 using Gmail is very, very easy! Depending on your security settings, you may need to change some options in you Gmail account, but usually this is not necessary.
Gmail uses the following settings:
SMTP: smtp.gmail.com
Username: your Gmail email address
Password: your Gmail password
You can set them up via Tools->Options->Email, filling the required fields with the provided details.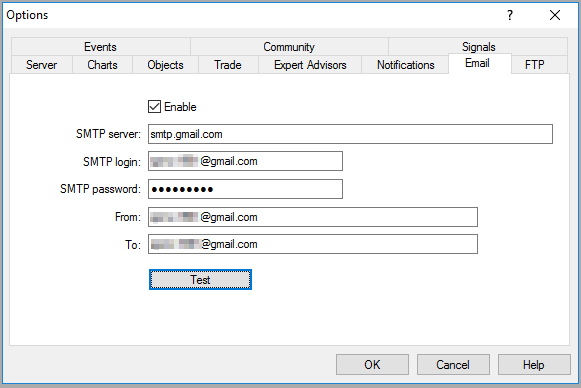 If when you click Test, the email fails to send, you usually should also receive an email message to your Gmail account warning you about a security issue.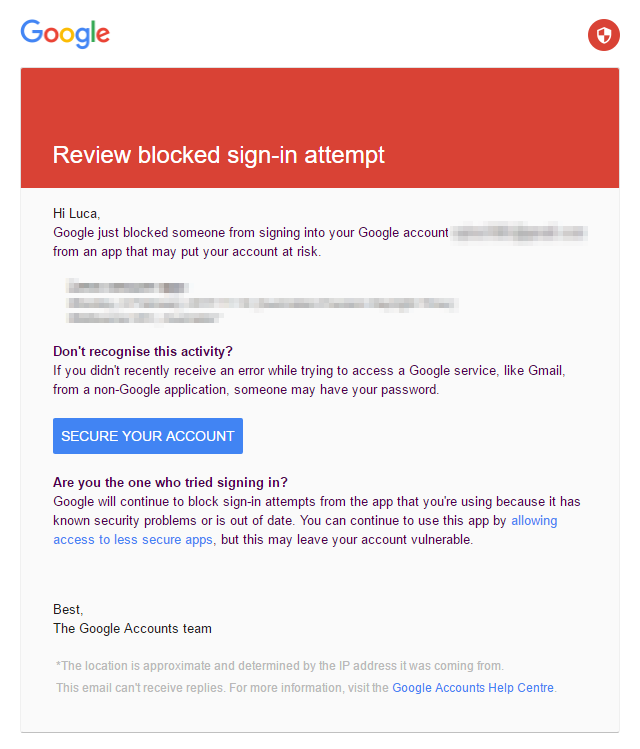 If this is your case, then you have to change a security setting to allow Gmail SMTP to accept emails from insecure apps. This is not normally recommended from a security point of view, but there is no choice if you want to send emails via Gmail from MetaTrader.
To enable this setting, login to your Gmail account and in the top-right corner, click Options and My Account:
Navigate to apps settings:

Turn on the Allow less secure apps setting: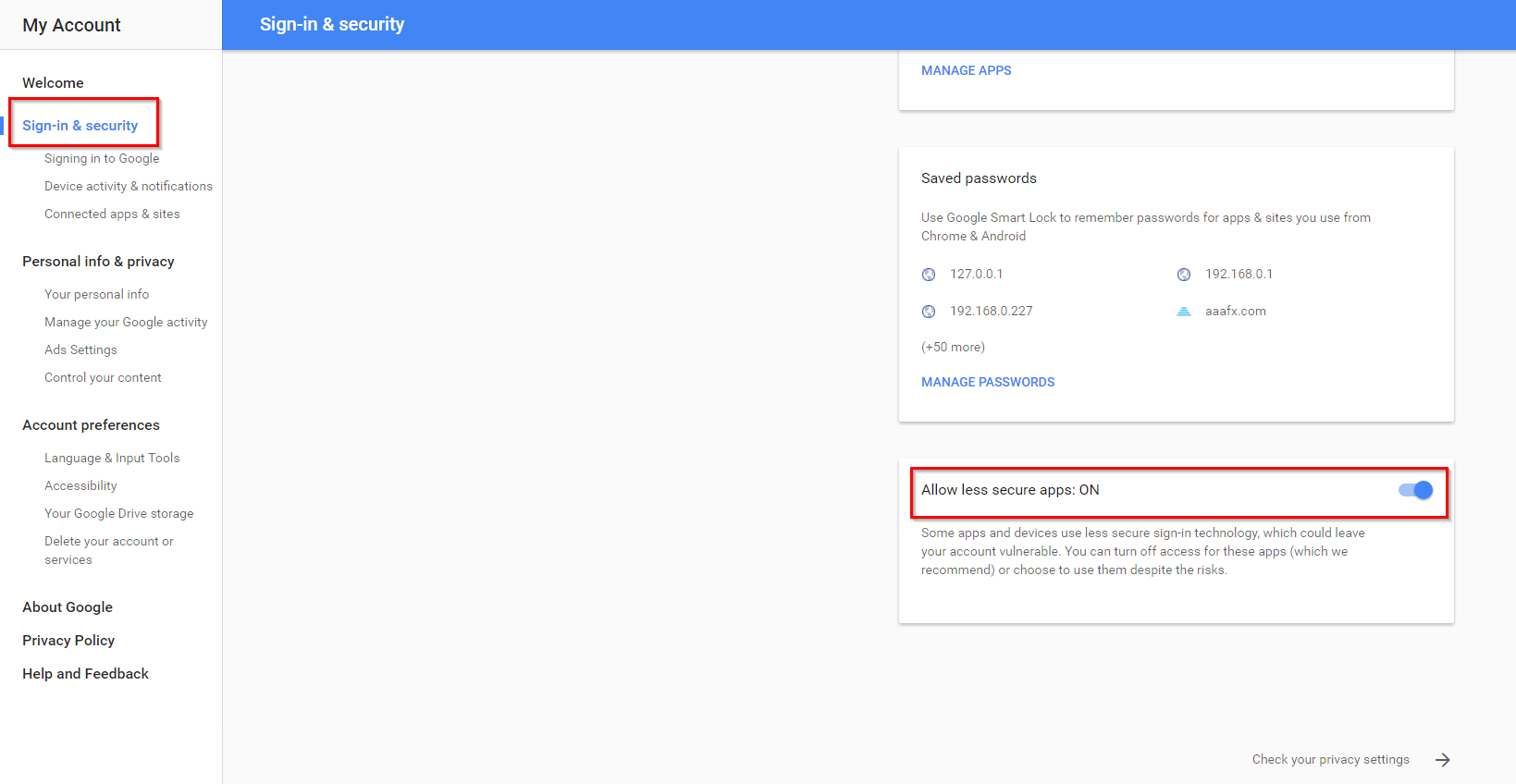 After the setting has been changed, you can retest the email options in MetaTrader and hopefully it will be successful:
Conclusion
From this guide, you learned how to configure your Gmail account with MetaTrader 4. You also saw how to enable "less secure apps" to send email using Gmail SMTP. Unfortunately, MetaTrader does not support SSL, hence you will not be able to configure SMTP using SSL in MetaTrader 4.
If you want to get news of the most recent updates to our guides or anything else related to Forex trading, you can subscribe to our monthly newsletter.