How to Download and Install Free MetaTrader 4 on Windows
Getting started with MetaTrader 4 is easy and it takes only a few minutes. You don't have to pay anything, you can just install the software and open a demo account to start exploring its potential and playing around, performing demo trades and executing scripts and expert advisors that you can find in this website. In this guide, you will see a step-by-step process of how to download and install MetaTrader 4 on a Windows computer.
---
MT4 Hardware Requirements
First of all, the minimum system requirements for MetaTrader 4 are:
Windows 7, 8, 10
CPU at least 2,000 MHz
512 MB RAM
60 MB Hard Disk
As you can see, nowadays, these requirements are easily satisfied. A very basic setup is a computer running Windows 7 or above, a CPU with 1 GHz frequency or higher, 2 GB of RAM or more, and several GB of storage (for chart history, mainly).
Note that MetaTrader 4 was created for Windows platform but over the years it has been adapted to work on Mac and Linux as well through emulation. Emulation is not 100% stable, hence we will not be taking into consideration Mac and Linux operating systems in this guide.
The installation process in this guide is based on the following PC configuration:
Windows 10 Pro 64bit
Chrome Browser
Intel Core 2 Quad Q8200
8 GB RAM
240 GB SSD drive
You will see in other guides on our website that such system resources are not necessary to run MetaTrader 4. However, to run backtesting and optimization quickly, it is beneficial to have as much computing power as possible.
---
Downloads
MetaTrader installer is easily accessible. If you already have an account with some broker, it usually provides a MetaTrader installer customized with the logo and, sometimes, additional indicators and settings. Since MetaQuotes doesn't provide its own installer anymore, you will need a broker to download your MT4 installer from.
---
Installation
Once the file is downloaded, double click it to run it. If the User Account Control (UAC) is enabled on the computer, click Yes.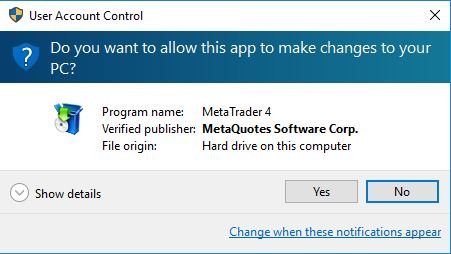 Read and Accept the terms and be careful here, if you click Next, the installation will proceed with the default settings. Alternatively, you can click Settings and check and change them according to your preference.
Click Settings — the only settings that can be changed are:
Installation folder — where the software will be located on your computer.
Program group — the group name of the software in the Start Menu.
Open MQL5.community website — whether to open the MQL5 website in your browser once the installation is over.
If you want to proceed with the default settings, just click Next.
The installation will proceed and, depending on the computer, it will take from a few seconds to a few minutes to complete. Once the installation is complete, a MetaTrader terminal will run, showing the default screen and the Open Account window.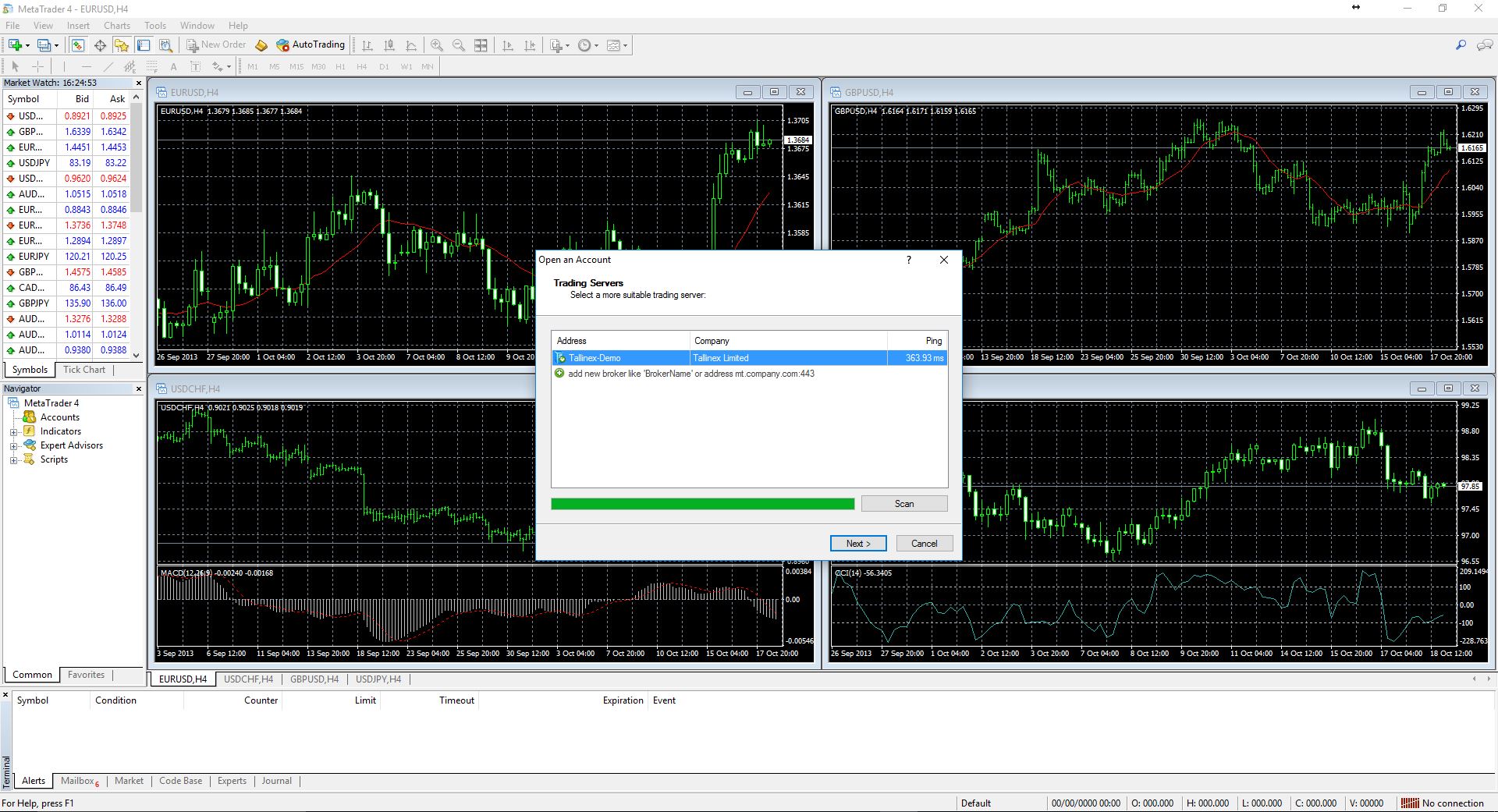 If you click Help→About in the menu, you will see the version, build, and date of the build.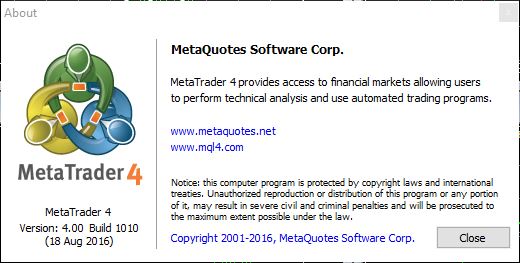 You have successfully installed MetaTrader, now you need a demo account to start practicing in Forex trading.