A Forex Trader's Ideal Back Up System
Any data accumulated while Forex trading should be compiled and stored through a reliable back up system. Because of current online accessibility, there is a large amount of information Forex traders can easily collect and store. Whether from a lineup of charts or assorted educational tools, the best way to avoid losing valuable information is to have an effective back up system.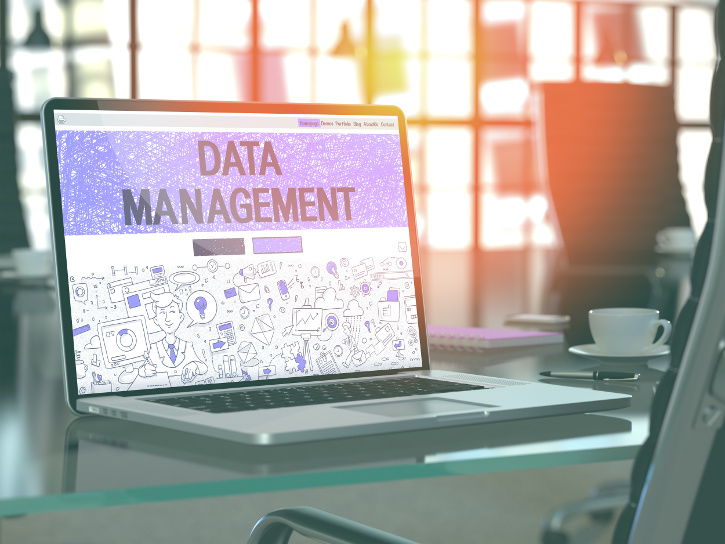 Give yourself peace of mind and easy access to all your files with a great back up system. To understand the advantages of backing up, these are the top 3 reasons to develop an effective back up system:
To equip yourself in the event of failure. It is inevitable to experience computer hardware malfunction, network failure or power failure. A back up system secures all data during unforeseen problems.
To unclutter your trading computer. Forex traders need a fast performing computer. Since too much files and documents can cause it to slow down, the use of a back up system for extra storage can improve the speed of your computer.
To be prepared for unexpected travel. Forex trade is a 24/7 market. Having a solid back up system allows you to be ready for travel and prepare an effective mobile office. This makes file storage easier and more convenient while on the go.
Any type of information stored in your computer is important for trading efficiency. Before picking your preferred method of backing up, one of the most crucial points to consider is the amount of data you wish to stock. This will determine the storage capacity you should purchase and the type of method you should choose. Whether you use a back up system for solely trading or for additional personal use, you must supply yourself with the right tools to get the most value out of your money. First, learn the different ways you back up your computer files:
Via thumb drives or flash drives. Forex traders can try a USB stick if they don't plan to use too much memory. Removable and rewritable, these highly portable devices can simply be plugged into a computer to start backing up. A possible setback for this tool is the higher chances of malfunction as well as dropping or losing the device.
Via network attached storage. This type of back up system uses network connection to automatically store and retrieve data in a central computer together with other network users. Used by mostly small businesses, a network attached storage can be a flexible and easy way to back up. If you don't intend on sharing your information, a possible setback is that you may not be able to take full advantage of the multiple user feature.
Via cloud. Using cloud storage has become a common way to back up files these days. With a reliable internet connection, you can easily upload, view or delete files anytime through any device. A possible setback for using this system is that it uses up your internet bandwidth - which is a very important aspect of trading efficiently.
A Forex Trader's Ideal Back Up System
Since Forex trading is a mobile business, the ideal back up system is through an online or portable setup. With easy access and convenience, a virtual or mobile back up system allows traders to upload or download any data while on the desk or on the go. This ensures both safekeeping and retrieval of all information in case of a computer crash or laptop failure. Here are the best options for a Forex trader's ideal back up system.
Via external hard drive
Forex traders can make use of an external hard drive for its capacity, security features and portability. Nowadays, competition for the best performing mobile hard drive gives traders more design options and cost-effective prices. Because of this, make sure to pick top rating hard drives to date and compare the interesting features you can take full advantage of when trading. Recent innovations also provide extra choices in drive speed, USB connectivity and compatibility. The most important features of a portable back up system are:
Overall Performance. The overall performance of an external hard drive deals with speed, connectivity and security features. These are some of the more important features that Forex traders should look at. Don't hesitate to spend time doing research or speaking to an expert when it comes to the overall performance of a mobile back up system.
Capacity. An external hard drive's capacity can range between 2GB to 4TB. If you would like to store trading charts and other word documents, you won't need a high capacity drive. If you plan on adding tutorial videos as well as personal documents like photos or music, you will need to consider getting at least 1TB.
Shock resistance. A back up system that is portable should have high resistance to shock to prevent damage of the device. If you've considered getting a large capacity drive for all your files, a bulk of your data will be at risk. Make sure to pair a high capacity back up system with a highly portable device. One of the best devices available as of April 2016 is Transcend StoreJet 25M3, designed for quality shock resistance.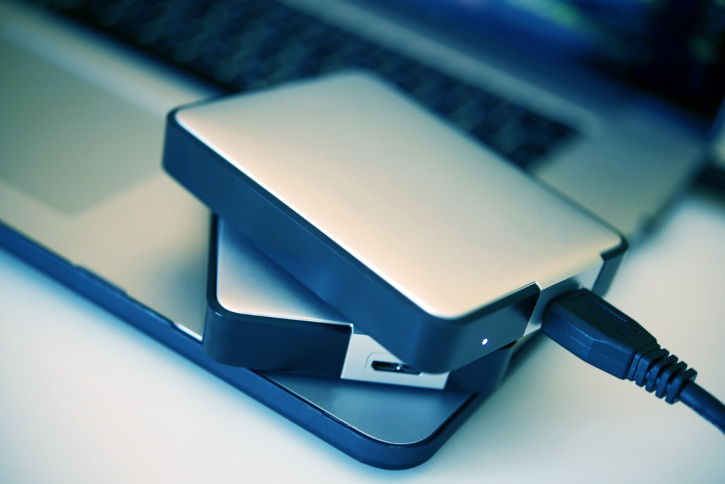 Possible setback
The biggest drawback of having an external hard drive is its potential device defects or hardware failure. Due to its large capacity options, the prospect of losing plenty of data is higher. This will require you to spend more money for a better quality gadget.
Via online back up service
The innovation of superior online back up systems offers Forex traders a lot more than traditional method. Using this type of back up system provides great convenience off site on a remote server or with a network connection. Forex traders should already have great internet speed for uploading and downloading. Because of this, the use of an online back up service will be highly beneficial. Companies like Code42 (CrashPlan), IDrive, and Carbonite are a few of the leading online back up services that have answered many needs to its audience. But before investing in an online back up system, here are important points to remember:
Research on its reviews and ratings.
Check its value for your money through all available pricing plans.
Take note of how it backs up your computer.
Take note of when it backs up your computer.
Learn its extra features and main selling point.
Be keen on how it is able to restore your files when needed.
Know its encryption and security features.
Check its performance speed.
If possible, test the service through a trial account.
Possible setback
The biggest setback of finding a good online back up service is the fact that there might be a better or more suited service available in the future. Once you dedicate all your files to one back up service, you may go through the hassle of transferring all your data to a new service.
Bonus Tip: How to avoid dealing with all the setbacks
You don't need to choose one or the other. Forex traders can actually make use of both types of back up systems. This is called the use of multiple back ups. The recommended setup would be to use a portable hard drive for a first back up and an online back up service as a secondary back up system. This will greatly ensure the safety of all your information in the event that a device may crash or you unexpectedly lose network connection.
Once you have picked a back up system that works for you, make sure to follow these crucial reminders when backing up your data:
Prioritize your files through a hierarchy of importance or value.
Use the COPY action instead of CUT to avoid the mistake of deleting files.
Develop a feasible schedule to perform back ups.
Double check the device or online service for successful back up.
For devices, store these in a safe spot or use a quality protector.
Don't lose valuable data and start backing up today. The workload and data collection of Forex traders increase by the day. To make sure all critical files are safe, take advantage of a high quality back up system. With the use of online services, cloud and innovative devices, a dependable back up system is easy to find. Don't forget that all back up systems are an investment when Forex trading. Before purchasing, first note down everything you need out of your ideal device or online plan. Make sure to pick a back up system that is not only convenient for now, but also for later on once you accumulate more data.
This article is written by Titan FX. Titan FX is a foreign exchange, metal and commodities broker serving both institutional and retail clients across the globe. Located in Auckland, New Zealand, Titan FX offers an advanced, technology based approach to online trading – with ultra tight spreads, no-requotes, full ECN execution, absolute transparency and the latest trading platform technology.