Copying MetaTrader Chart Settings — Tutorial for MT4 and MT5
Sometimes, it is necessary to copy all your MetaTrader chart settings to another PC or save them while you are reinstalling Windows on your current PC, or in cases when you are moving to a new broker and have to download their platform. That is not a problem if you keep only one or two charts open, but if you have more than 10 open charts and each of them employs some custom settings, it is a real pain to set them up on a new platform manually. It is easy to avoid doing such work by using the Profiles feature in MetaTrader platform. Here is a brief tutorial on how to move all your charts settings from one platform to another:
1. Save all your charts in your current platform as a new profile: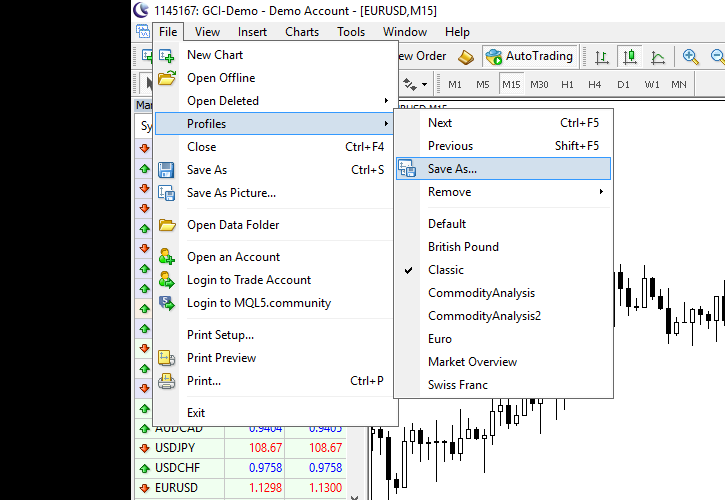 2. Give this profile some distinctive name: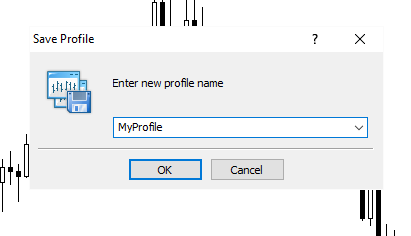 3. Open the platform's data folder via menu File->Open Data Folder: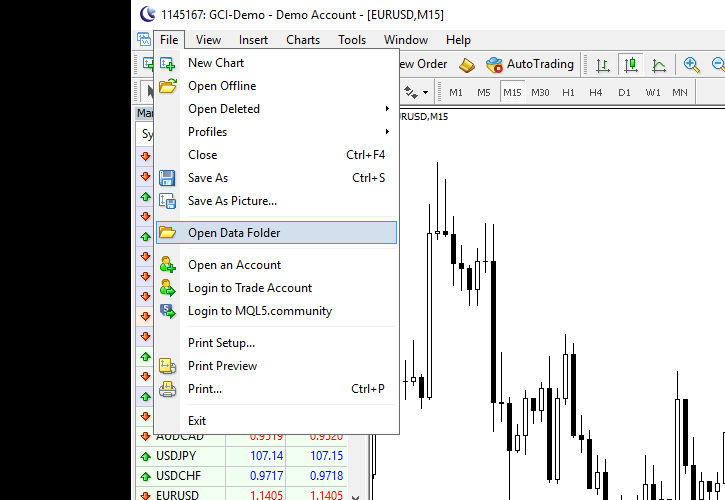 Alternatively, you can navigate to the folder using Windows Explorer:
C:Users<Windows_User_Name>AppDataRoamingMetaQuotesTerminal<Instance_ID>
4. If using MT4, open the profiles subfolder. In MT5, open the /MQL5/Profiles/Charts/ subfolder: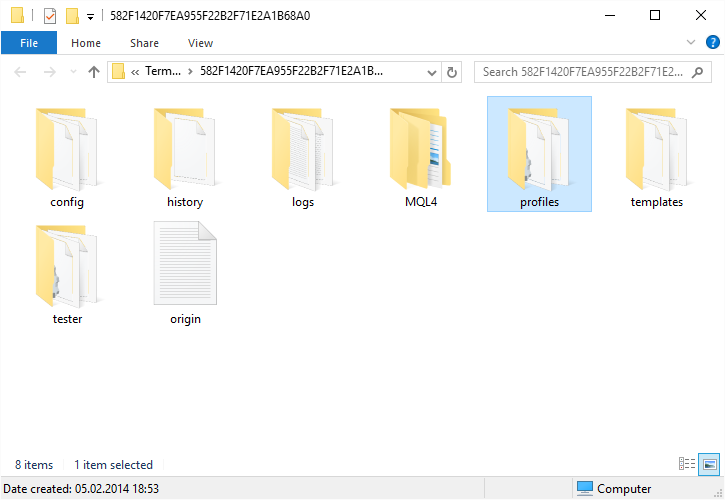 5. Your saved profile is located as a separate subfolder there. Copy it to move your chart settings to another MetaTrader instance: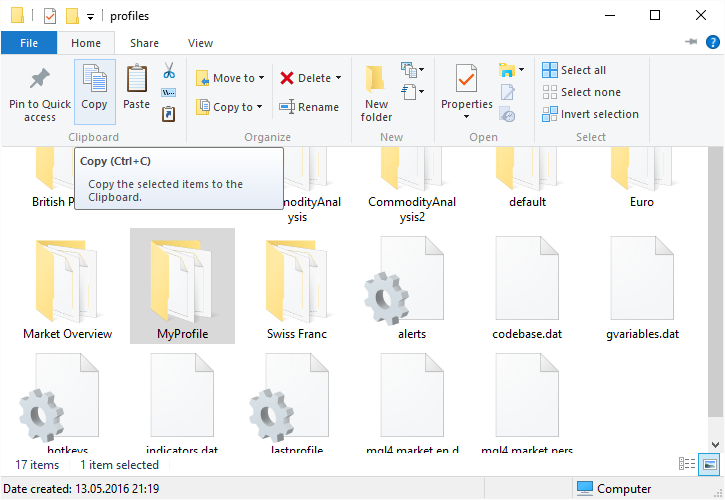 6. Open the new platform's data folder via menu File->Open Data Folder:
7. Open the profiles subfolder of the new platform (or the /MQL5/Profiles/Charts/ subfolder copying MT5 profiles):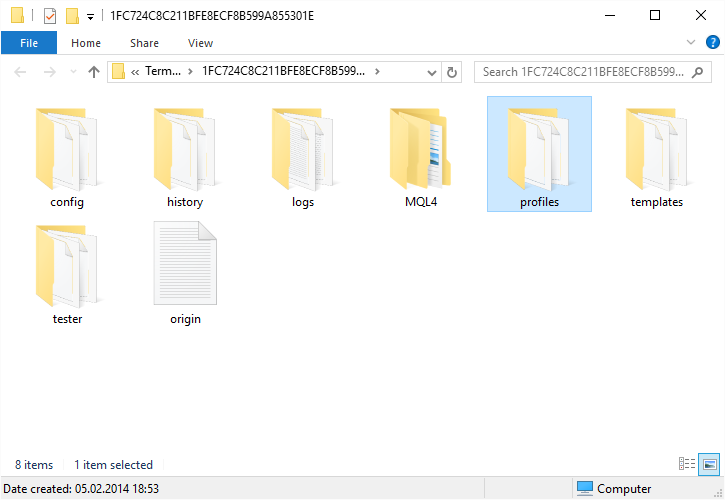 8. Paste your profile here:
9. Finally, load the saved profile by selecting it in the Profiles menu of your new platform (you will need to restart it for the profile to appear in the menu):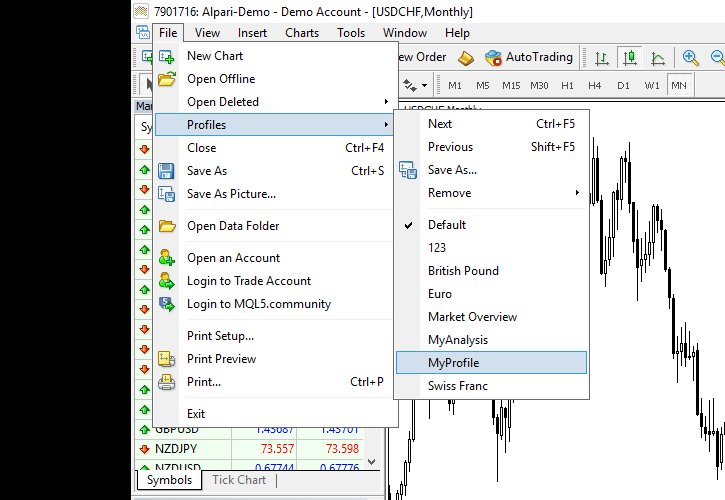 This is it! There is nothing difficult or time-consuming in moving your settings to another MetaTrader installation.
Here is a short video demonstration of copying a chart profile from one MT5 instance to another:
If you have any questions or comments regarding the process of moving the chart settings in MetaTrader via profiles, please feel free to visit our forum discuss this issue with other traders.
If you want to get news of the most recent updates to our guides or anything else related to Forex trading, you can subscribe to our monthly newsletter.