Book Review — Forex for Ambitious Beginners
Forex for Ambitious Beginners may not be the most popular among the  books for beginners, however, it is a great book for people that are moving their first steps in the Currency Exchange world. The book gives a concise but explanatory introduction of all the main areas involved in trading currencies, including the history, fundamental analysis, technical analysis, risk management, trading psychology. This will not be the bible of Forex but it is a very good start.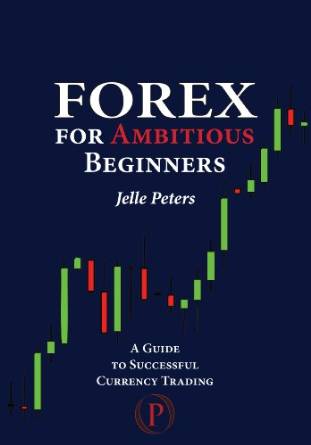 Title: Forex for Ambitious Beginners
Published: June 2012
Author Jelle Peters
Suitable for:
Main topics:
Forex basics
Fundamental analysis
Technical analysis
Chart patterns
Risk management
Forex psychology
Content
Forex for Ambitious Beginners is not a big long book, the volume is small and under 200 pages but it is surprising to find how many useful information can be found in such a small book.
As many other books the author separates the content in sections, in this book "parts".
Part 1 is an introduction to the foreign exchange, what is its history, when and where to trade, how the exchange rates are determined, differences with stock trading, what are the possibilities for an individual trader and, as expected in a book for beginners, terminology!
Part 2 will assist you in getting started: choice of the broker, how to setup a first account, first rules of money management, automated trading and some advice to avoid rookie mistakes.
In Part 3 you will learn more about specific pairs and the differences between them, you will be explained the key concepts of fundamental analysis, technical analysis, chart patterns and the most important indicators.
Part 4 is dedicated to trading strategies, so that you will be able to understand the difference between the strategies and start thinking which is suitable for your personality and skills, in this section you will find the theory of: trend trading, range trading, breakout trading, scalping, carry trade and some other.
Part 5 will explain you how to approach the Forex with a winning attitude, because you want to be successful! Set your goal and understand why the majority of the traders lose money, use set ups, always have an exit strategy, manage your money and evaluate your systems periodically, last but not least, keep in mind when it is not a good time to trade.
The author closes with a test composed of 60 questions, so that you can verify what you have learned and go back to topics which may have confused you.
As already mentioned, although the book is relatively short in its category, it contains a good amount of useful information. The author never goes in too much detail but the information presented are always enough to understand the concepts and have the basics to start. A positive aspect is that the content is realistic and the examples, although ambitious, can represent real situations. Not a big deal but some more details, charts, examples wouldn't have hurt.
Writing Style
On a "writing style" point of view Forex for Ambitious Beginners gets the best score. The book is well developed, good language, good pace, clear explanations. The author goes straight to the point, explaining the concepts, presenting examples, no digressions! A direct style, together with a hint of humor, allows the reader in maintaining active the interest and a quick reading pace.
Value
The value is without any doubt great! Considering the size, content, price and time necessary to read it, this book is a good choice for anyone approaching Forex. The volume is an introduction to the foreign exchange and as such it will not teach you everything (no books will anyway), however it will get you started quickly. If you are approaching Forex and you want to start somewhere, you could start here.
Conclusion
Forex for Ambitious Beginners is an ideal book for beginners. The volume includes all the key concepts necessary to start trading currencies: the history, terminology, technical analysis, fundamental analysis, money management and psychology. The book can be read quite quickly thanks to a clean and direct style. The quality and quantity of information are impressing considering its size and when finished the reader could actually start playing with a demo account understanding what he/she is doing. This book will not give you in depth details but it will get you started in the Forex jungle.
If you have any questions, comments, or opinion about Forex for Ambitious Beginners by Jelle Peters, please feel free to post them on our forum.