What Is Forex Trading Automation?
We live in an era when computers assist humans with many tasks. Many aspects of our daily life involve the use of technology, and this has expanded to trading as well. In this guide, you are going to learn what Forex trading automation is. You will also see what a Forex expert advisor (also called trading robot) is.
---
Some History of Trading Automation
It all started with the invention of computers in the 20th century. First, programmed to assist in mathematical calculation, since then, information technology evolved making computers more powerful, complex, faster, and allowing the world to connect through the Internet. It didn't take long for banks, institutions, and people to understand that technology could help in trading and making more money.
The first systems to be created were charting and trading software. They helped facilitating the study of prices and execution of orders. They eventually became real trading platforms, complete software to make a trader's job easier.

---
Forex Trading Automation
What exactly is Forex trading automation? It would be better to first define trading automation in general. Trading automation is a trading activity which is totally or partially executed by software. Forex trading automation is the trading automation applied to the Forex market. In other words, with trading automation all or some of the trading tasks are performed for you by software running on a computer system.
There are several ways to automate trading activity. The main ones are:
As you will see later in this article, trading automation has many advantages and some disadvantages. Some people may find great benefit in it but perhaps it is not for everyone.
---
What Is Expert Advisor?
An expert advisor is a piece of software that executes trading tasks on behalf of the trader. An expert advisor is basically a program that you can get somewhere or create yourself. Expert advisors are also known by names like trading robots, black boxes, and in short form — EA.
Expert advisors are often associated with algorithmic trading, which is a type of trading that is based on technical analysis, mathematical models, and statistics. Expert advisors are in fact ideal to execute tasks responding to clearly defined triggers. In algorithmic trading, the triggers are determined by the rules applied to the values resulting from the technical analysis performed on prices. For example, a rule can be a technical indicator reaching a determined threshold — if the condition is met, an order is triggered.
Some trading platforms allow you to install third-party expert advisors and some also allow you to program your own expert advisors. The best platform for this right now is MetaTrader 4.
---
Examples of Trading Automation
Now that you have some understanding of what an expert advisor is, it would be useful to see some examples of the tasks that can be performed by an expert advisor. It is a common opinion that expert advisors only execute trades, but this is incorrect — executing the trades is only a part of trading automation, and you can see it in the following examples. So, what can you do with a trading robot?
As you can see, an expert advisor can do a lot of stuff. Do not think about it only as a simple piece of software that opens and closes orders. The complexity behind a trading robot can vary depending on the tasks programmed by its creator.
---
Advantages of Trading Automation and Expert Advisors
You now know what trading automation and an expert advisor are. You also know what tasks you could perform with an expert advisor. The question you may be asking yourself is, why should I automate my trading? There are several reasons why you would want to use trading automation tools: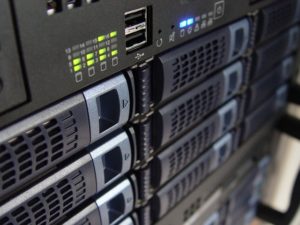 Trading automation can surely help improving your trading and making more money if used correctly.
---
Disadvantages of Trading Automation
We highlighted the advantages of trading automation, but it is also important to understand that this involves risks and limitations. Some of the most important are:
Trading Automation surely has some disadvantages, but if used properly, the advantages outweigh the disadvantages.
---
Conclusion
In this guide, we introduced Forex trading automation and expert advisors, so that you could understand the opportunity presented by this tool. We examined why you should include trading automation in your trading tool set and where to be careful. Use it correctly and it will give you great power!