Kevin A. Perry — Forex Fraudster
This is another article about one of the many Forex scams being run by unscrupulous individuals online who are taking advantage of unsuspecting victims with lofty promises of guaranteed profits from the Forex market.
The US Commodity Futures Trading Commission (CFTC) announced on August 9, 2019, that Kevin Andre Perry and his firm Lucrative Pips Corporation were ordered by a US District Court to pay over $2.7 million for a Forex scam they ran between December 2016 and late 2018.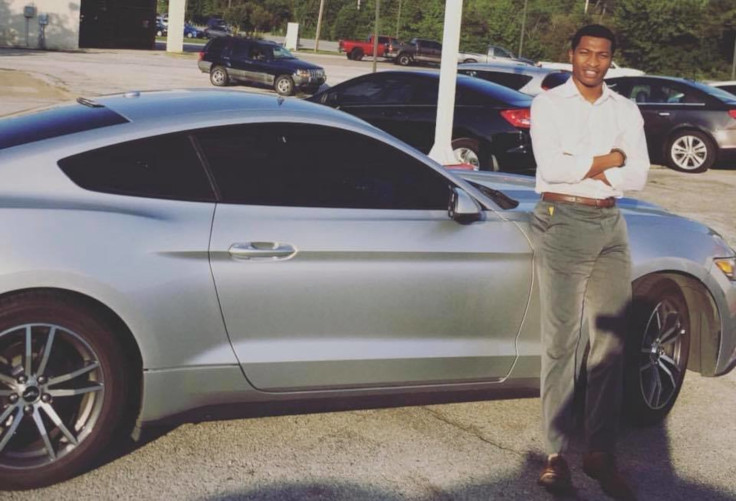 How the scam was conducted
Perry lured his victims by telling them that he operated various commodity pools and that his firm Lucrative Pips was registered with the CFTC as a commodity pool operator. He also assured investors in his scheme that their funds were protected from losses as they were traded in guaranteed pools, yet this was not the case.
Investors were convinced to invest in Perry's business by his willingness to sign a document declaring that the clients' initial funds were protected from losses, but this couldn't have been further from the truth. He also presented false historical results showing that his firm has generated extraordinary returns in the past and that he would generate similar returns for investors who were willing to invest in his commodity pools.
The CFTC further alleged that Perry continued to solicit investments from unsuspecting investors even after the regulator had filed a civil suit against him. He even made an investment pitch to an undercover FBI agent who was posing as a potential investor. Perry told the FBI agent that if he invested $10,000, he would get an average monthly return of between $19,000 and $25,000 each month and that his funds were safe because he was offering a "100% money-back guarantee."
Kevin Perry operated his Forex fraud scheme from December 2016 and was indicted of wire fraud by a grand jury in December 2018.
The charges
The CFTC's complaint stated that Kevin Perry and his firm had violated the Commodity Exchange Act by failing to adhere to some crucial regulations contained in the Act. The CFTC accused Perry of depositing funds solicited from his victims into his own personal accounts and into several accounts held by his firm Lucrative Pips.
Documents filed by the CFTC indicated that Perry' father was the chief financial officer at Lucrative Pips and that his girlfriend was the firm's corporate secretary. Perry also failed to tell his victims that Lucrative Pips would not return their money once the firm was done trading its clients' money.
The CFTC also claimed that despite sending multiple texts to investors who had put their money in his alleged commodity pools claiming that his trades were profitable, Perry's trading was not profitable, which means that he was incurring significant losses, but kept lying to his clients about the same. The clients' funds were also not protected or guaranteed, hence, the losses Perry made in his trading actually resulted in the depletion of client funds.
Interestingly, the CFTC did not charge any other individuals involved in Lucrative Pips and only brought charges against Kevin Perry and the firm as a legal entity.
The judgment
Kevin Perry and Lucrative Pips Corp. were ordered to pay $694,799 to compensate the defrauded clients and to pay a civil monetary penalty of over $2 million.
The CFTC had charged that the defendants had solicited slightly under $700,000 from unsuspecting clients and had embezzled the funds under the false pretense of running a registered Forex commodity pool.
The defendants solicited the funds from over 50 individuals and the CFTC warned that the ruling did not guarantee that all the victims would receive their monies as in some cases the accused may not have adequate funds or assets to fulfill the court's ruling.
A word of caution
The scam ran by Kevin Perry and his firm is very common today as more people are aware of the huge profit potential offered by the Forex markets and want to participate in the markets despite lacking the skills to profitably trade the markets.
Forex scammers prey on individuals who want to profit from the Forex markets but do not want to learn how to trade despite looking for quick extraordinary returns on their money.
How to protect yourself from Forex scammers
Firstly, it is important to know that there are many institutions that manage money for investors such as hedge, pension and mutual funds. However, many people who are interested in the Forex markets want to make more than the average 5–10% offered by most institutions.
Most scammers know this and that is why they lure unsuspecting investors with promises of returns greater than 100% in very short duration. It is true that the Forex markets offer much more profit potential than other financial markets, the currency markets also carry more risk than other markets.
It is much more difficult to generate consistent returns from the Forex markets and no many profitable traders want to manage money for other investors. However, if you decide to find a firm or individual that can trade the Forex markets for you, avoid individuals who promise guaranteed results in very short time frames.
Always confirm that individuals who claim to manage commodity pools are actually registered with the relevant regulatory bodies depending on where they are based. Remember, nobody cares about your money as much as you do, so do not hand over your hard-earned money to firms and individuals without doing your own due diligence.
If you have any comments on this Forex scam or Kevin Perry and his current activity, you can discuss it on our forum.