How to Change Chart and Candlestick Colors in MT4
Changing candlestick and chart colors in MetaTrader 4 is very easy and in this guide you will find out how.
One of the first things traders notice when they start to work with MetaTrader is the color scheme. It rarely suits everyone's taste and it is one of the first things traders change. You might want to change the MT4 default colors as well.
---
What Is MT4 Default Color?
The MT4 default color scheme is the color configuration of candles and charts that comes with your MetaTrader client.
The default MT4 chart colors depend on the installation client, but you can change it to your preferred one with some simple steps.
On the screenshot, you can see the default colors which are most common in MT4 installations:
Black background
Green candles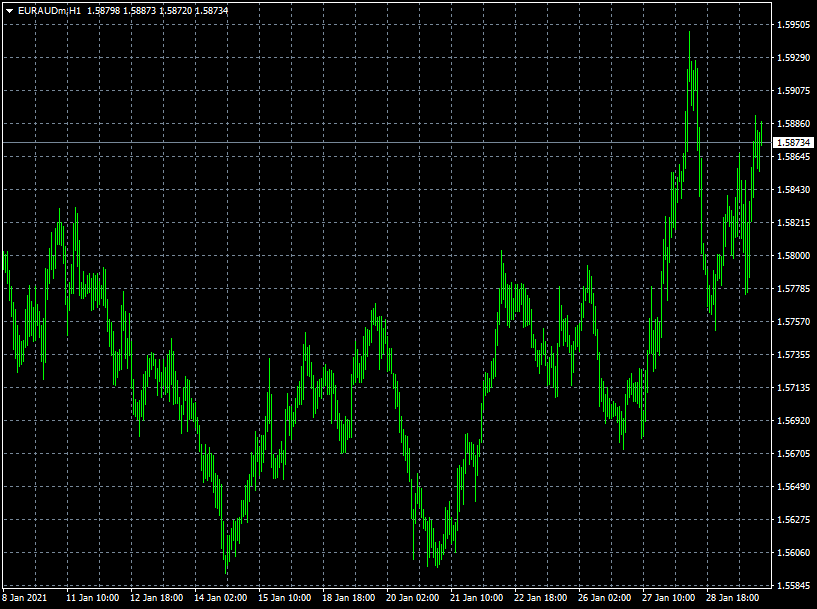 ---
How to Change MT4 Default Chart Colors?
MT4 default chart colors include:
Chart background color
Chart foreground color
Grid color
Bar and candlestick colors
Volume color
Other lines' colors
It is important to remember that colors are a part of MT4 templates. You can change the default color scheme that is applied when you open a new chart in MT4.
To change default colors for chart and candles in MT4:
Right-click the chart and select Properties.
In the Colors tab, set your preferred colors for chart background and foreground.
Set the colors for bars, candlesticks, and wicks.
Set other colors if necessary.
Click OK.
Right-click the chart and select Templates.
Save the template, naming it default.tpl.
All new charts will now load with these colors as default.
To change the colors you need to right-click the chart and select Properties.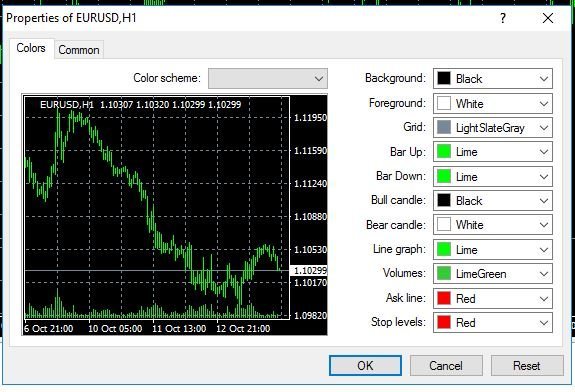 Some traders prefer to work with colored candlesticks on a white background, so they start with a Black On White scheme.
After that, the colors of the bars and wicks can be tweaked.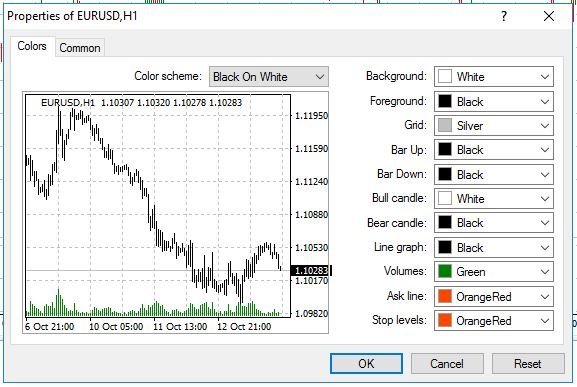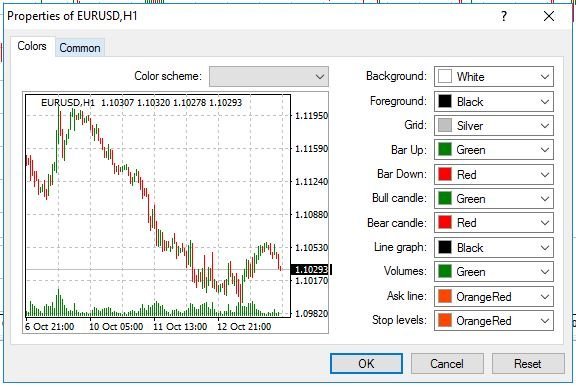 You can then change the chart to candlestick, adjust the zoom, and get the following result: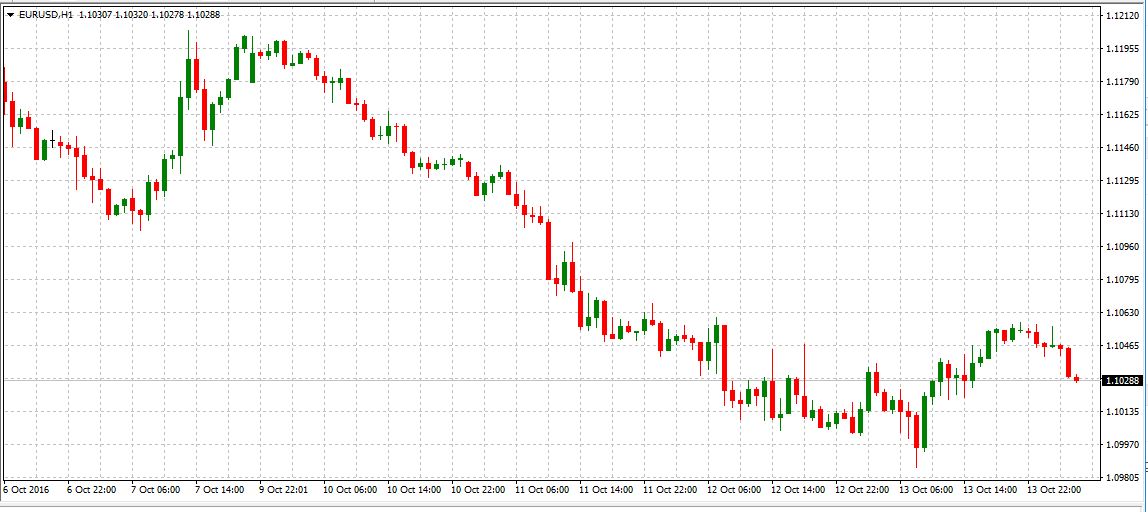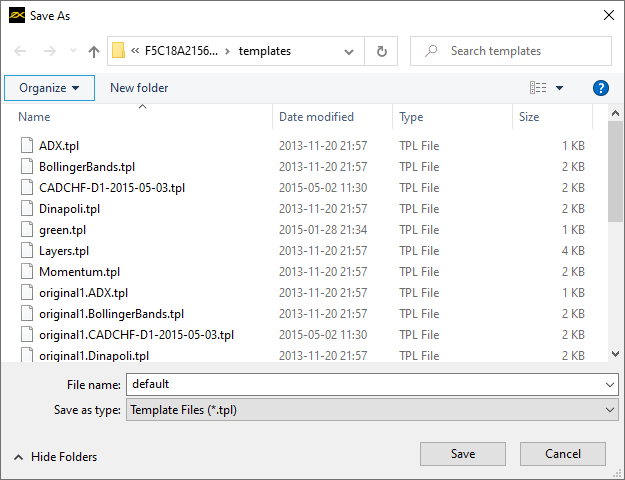 ---
How to Change MT4 Default Candlestick Colors?
To change candlestick colors in MetaTrader 4, you need to update the template and chart colors as shown in the process above.
---
Color Scheme vs. Template in MetaTrader
It is important to remember the difference between a color scheme and a template. In MetaTrader, a template is a group of configuration options applied to the chart. So, we can say that a template includes:
Color scheme
Indicators
Parameters of indicators
Expert advisor
Parameters of the expert advisor
Candlestick style
So, in other words, you can see that a color scheme is just one of the parts of a template.