David A. Smith — Forex Fraudster
Every profession has its share of great businessmen, and every profession certainly has its share of con artists too. David A. Smith seems to be one such person who allegedly took over $200 million from more than 6,000 investors located in Orange County, Jamaica, the Turks and Caicos Islands, and other places.
The Seminole County connection
In Orlando, USA, prosecutors charged banker David A. Smith from Jamaica with operating a Forex Ponzi scheme by which he allegedly conned his over 6,000 marks out of $200,000,000. Prosecutors are still trying to pin down what they suspect to be his Florida co-conspirators. The office of US Attorney A. Brian Albritton of the Middle District of Florida hopes to recover $128,000,000 that was sent via fraudulent transfers, a home in Windermere, Florida, and jewelry.
The stateside base of the conspirators was in Seminole County, Florida. Directors of a Florida company, JIJ Investments, have been mentioned by the prosecution in connection with the case, but not yet indicted.
A Forex Bermuda triangle
Smith founded a firm by the name of Overseas Locket International Corporation (OLINT) in Jamaica in 2005. The next year, he launched OLINT TCI Corp. Ltd. in the Turks and Caicos Islands. These companies were called "private investment clubs." This may have been done to circumvent regulations applying to the financial industry. Smith promised to invest the money he was taking in into Forex deals, but the prosecution claims he kept the money for himself and provided his clients with fake account statements via the Internet.
According to prosecutors, Smith built an elaborate front of Forex infrastructure all over the Caribbean merely to make OLINT look like a legitimate Forex firm. Any returns some investors received stemmed allegedly from their own money, or money paid by subsequent investors. That, of course, is called a Ponzi scheme. Smith used the money he abstracted to pay for "a lavish and expensive life-style" for himself and his friends, prosecutors say.
The verdict
Smith has been charged with wire fraud, money-laundering, and conspiracy. He has been in legal troubles in the Caribbean as well.
In 2006, Jamaican authorities raided Smith's office there. When he was barred from operating in that country, Smith moved to the Turks and Caicos Islands, to be repeatedly arrested there in 2009, only to be released from jail on bail. His wife, Tracy, is a co-owner of Olint TCI and was in legal trouble as well.
In September 2010, Smith pleaded guilty to four of over a dozen charges filed against him in the Turks and Caicos Islands. He was sentenced to six and a half years in prison. The court gave him the maximum credit possible for his guilty plea and cooperation. In the deal, theft charges against his wife were dropped.
On November 18, 2010, Smith was extradited to the USA. He did not fight extradition, was arraigned in the US District Court in Orlando on November 19, and pleaded not guilty. He faces twenty-three charges; if convicted, that means up to twenty years in federal prison for each count.
In addition to these charges, at least one civil lawsuit has been filed against Smith as well. An Orlando doctor and his father, Christopher Walker and Kenneth Walker, are asking for $2,400,000.
On August 11, 2011, Smith was sentenced to 30 years in prison for his investment fraud.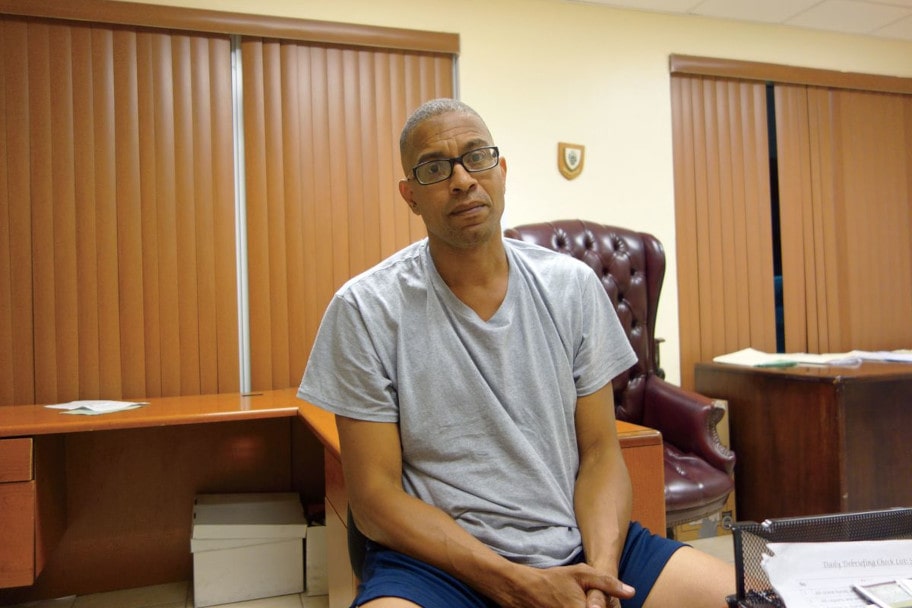 If you have any comments on this Forex scam or David A. Smith and his current activity, you can discuss it on our forum.