Instrument Details Indicator for MT4
Instrument Details is a free open-source indicator for MetaTrader 4 that displays the detailed information about the chart's trading instrument (a currency pair, a CFD, or some other asset) using a small panel directly on the chart. Sometimes, it is useful to have a quick table with all the details of a currency pair or any other instrument readily available on your screen. By default, in MetaTrader 4, such a facility is quite a few clicks away from the main interface and it cannot remain on while you analyze the chart or trade. That's why, the Instrument Details indicator for MT4 was created.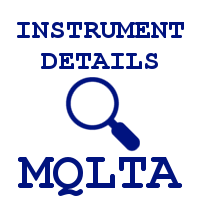 ---
What Is Instrument Details Indicator for MT4?
Instrument Details indicator for MT4 is a very simple indicator that can show the main properties (specification) of a currency pair or any other trading instrument on screen without interfering with MetaTrader's interface.
The list of symbol properties it can display is the following:
Label
Current market status
How many contracts in a standard lot
Minimum position size (in lots)
Maximum position size (in lots)
Minimum increment for the position size (in lots)
How many decimal places in a quote (digits)
Tick size (minimum price change)
Tick value (cost of the minimum price change)
Stop level (minimum distance from the price to stop-loss, take-profit, or pending order).
All these properties are presented in a simple easily accessible table.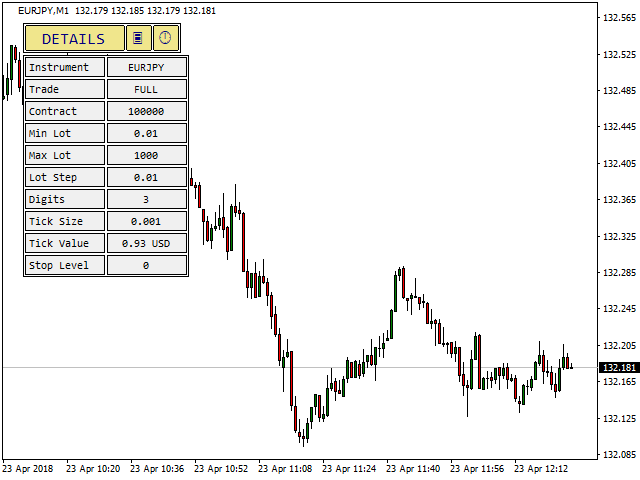 Instrument Details indicator can also show you the current Ask and Bid prices for the symbol and its spread: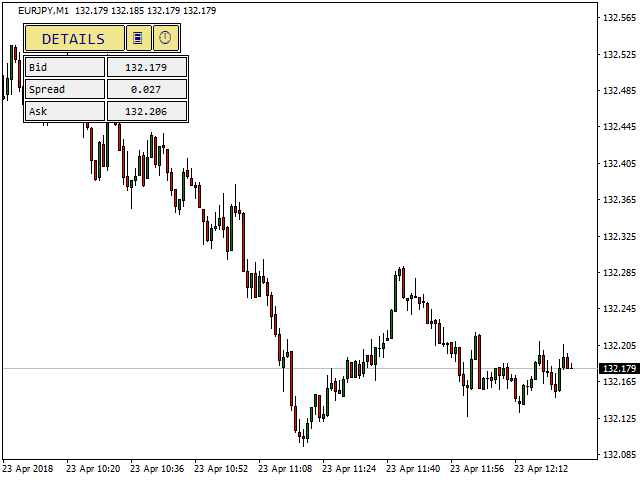 Although very simple, this indicator might be very useful to traders.
---
The installation is very easy to perform; the same is the use. Once you attach the indicator, you can set all the necessary input parameters.

---
MT4 Instrument Details Indicator Installation
To install the indicator, please follow the instructions below:
Download the indicator archive file.
Open the MetaTrader 4 data folder (via File->Open Data Folder).
Open the MQL4 Folder.
Copy all the folders from the archive directly to the MQL4 folder.
Restart MetaTrader 4 or refresh the indicators list by right-clicking the Navigator subwindow of the platform and choosing Refresh.
Or you can read a more detailed instruction on how to perform the installation.