Ghost SL & TP is a free expert advisor (EA) for MetaTrader 4 platform. You can hide your stop-loss and take-profit with this expert advisor. Risk management through stop-loss and take-profit is very important to be profitable. Hunting your stop-loss is a dirty practice that happens with some Forex brokers. Basically, a malicious broker would "manipulate" the price so that it hits your stop-loss and causes your order to close. This practice can be avoided. One way of doing so is to use a hidden stop-loss and take-profit EA for MT4. Below, you will learn how to keep your stop and target hidden from your broker.
---
Stop-Loss Hunt
You might think that your broker is your friend, but sometimes brokers can be quite unfriendly. Some brokers, in fact, use a tactic called "stop-loss hunting".
This strategy involves the manipulation of the price in order to hit your stop-loss, which otherwise wouldn't be triggered by the normal price action. This practice requires you to set explicit stop-loss order for your trade, which means that the broker can see it.
Of course, not all brokers perform stop-loss hunting — it is illegal in most jurisdictions. However, some brokers in loosely regulated jurisdictions may resort to stop-hunting as a way to "earn" money.
---
Hidden Stop-Loss and Take-Profit EA
One way to avoid this dodgy practice is to hide your stop-loss from the broker, but how do you do that?
There are two ways to hide your stop-loss:
Have your stop-loss in mind and trigger it manually when the price hits it.
Use an expert advisor that monitors the price and triggers the closure of the order when the stop-loss is hit.
Ghost SL and TP EA is an expert advisor where you can set a the stop-loss and take-profit values for your order keeping it secret from the trading server.
The stop-loss and take-profit are not saved in the MT4 order information but are only visible to the EA.
This way, the broker will not be aware of the stop-loss and take-profit levels set by you.
This expert advisor has several options to configure it and is very easy-to-use.
---
MT4 Ghost SL and TP EA Features
Ghost stop-loss and take-profit EA has several important features that will help you achieve your trading goals.
Hidden Stop-Loss and Take-Profit
The stop-loss and take-profit values that you set via its input parameters are not visible to the broker.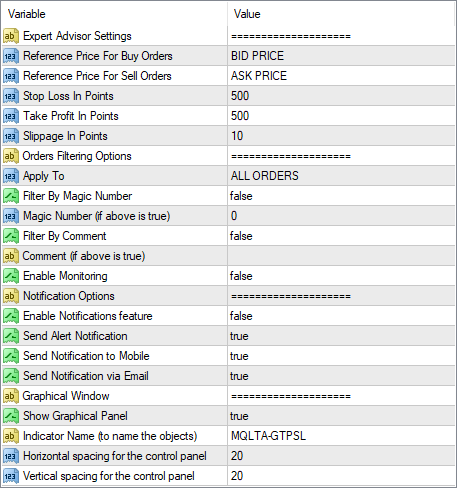 You can set stop-loss and take-profit as a distance (in points) from the trade's open price.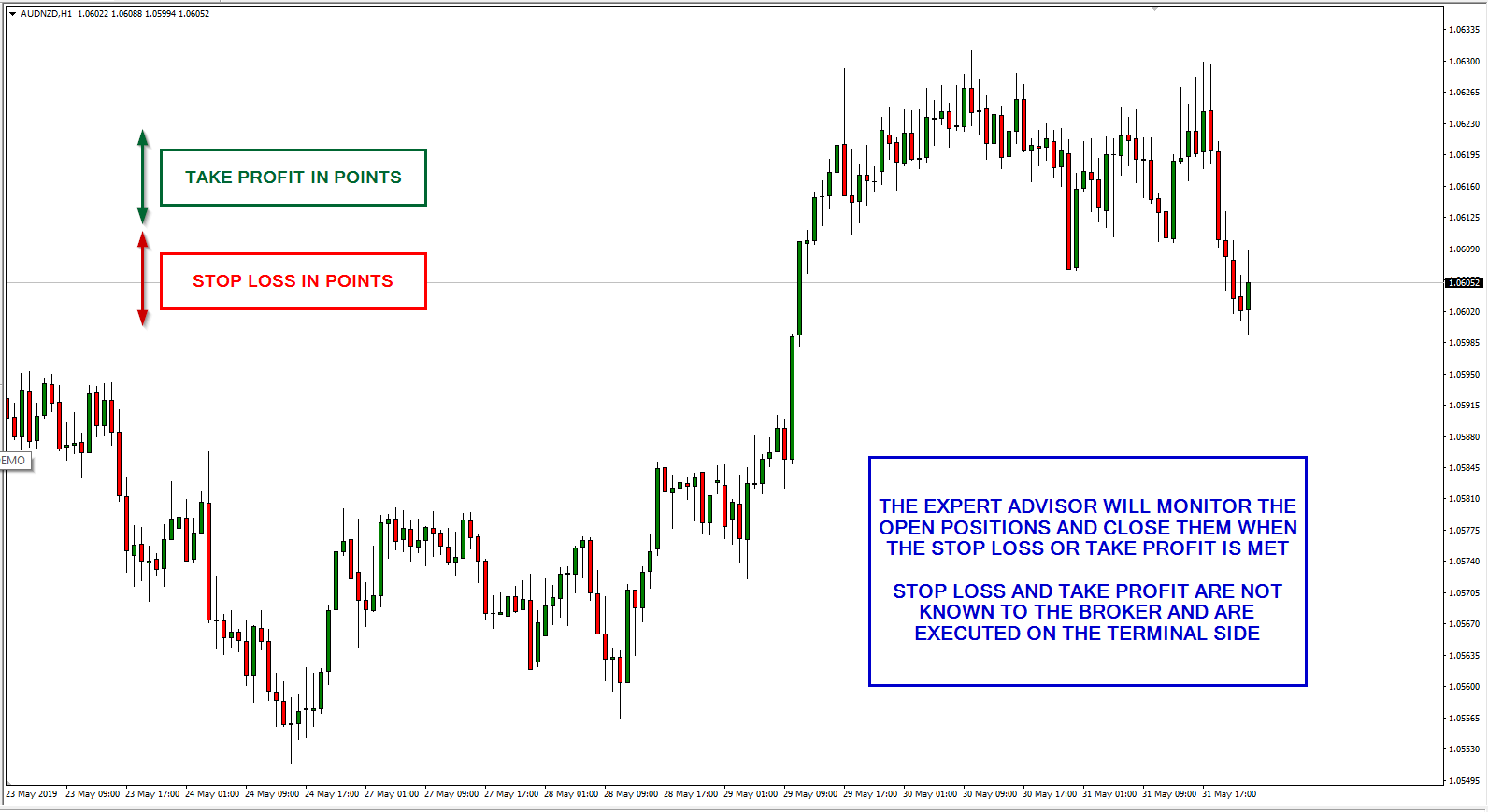 Filtering Options
You can select to apply the stop-loss and take-profit by magic number, so that they will be applied only to the matching orders. Additionally, you can filter orders by their commentary and by trade direction.
This allows to have all your orders managed by the same rules.
Auto Close
When the stop-loss or take-profit is hit, the EA will close the order automatically.
Notifications
You can enable notifications for when an order is closed.
---
The installation is very easy to perform; the same is the use. Once you run the expert advisor, you can set all the necessary input parameters.
Make sure you enable Live Trading in the Common tab when attaching the EA and also in the platform's menu Tools→Options→Expert Advisors. Otherwise, it won't be able to open orders.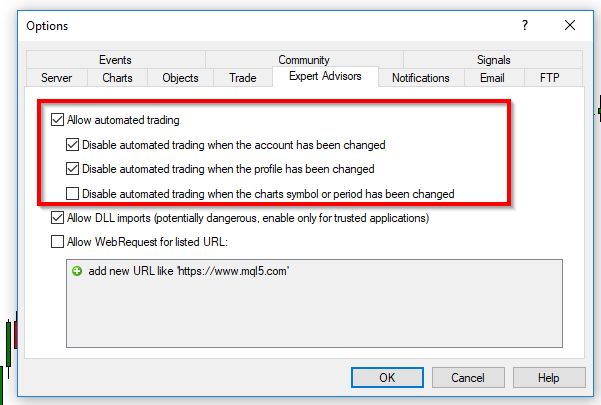 ---
MT4 Ghost SL & TP EA Installation
To install the EA, please follow the instructions below:
Download the expert advisor archive file.
Open the MetaTrader 4 data folder (via File→Open Data Folder).
Open the MQL4 Folder.
Copy all the folders from the archive directly to the MQL4 folder.
Restart MetaTrader 4 or refresh the expert advisors list by right-clicking the Navigator subwindow of the platform and choosing Refresh.
Or you can read a more detailed instruction on how to perform the installation.
---
Conclusion
Avoid being tricked by your brokers. Don't let them hunt your stop-loss. Hidden stop-loss and take-profit EA for MT4 allows you to hide your TP and SL from brokers, so they can't cheat you.