Hello fellow Traders,
My name is Jacob and I am a day trader for many years but also a partner in FXWare.pl. Our company makes FX Harvest PRO, a unique transaction panel for Metatrader 4 and 5, which ease performing transactions and managing them later. Its main features are:
Stop loss and take profit automation
Position size calculation
Break Even automation and various methods of trailing
Securing of positions
Account margin protection
Multiple position management at same time
Customizable keyboard shortcuts for fast trading
..and many more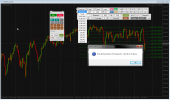 As you all know basic Metatrader interface is very poor in those aspects. Setting up good trade takes lot of time, and later adjustment are needed, i.e. adding SL and TP later on. All of these is very annoying in daytrading and especially in scalping on low timeframes, where everything on the chart is occurring very fast. Thanks to FX Harvest PRO setting up transactions together with all of its protections takes literally few seconds.
FX Harvest PRO is built in a modular way so you can add to it various specialized modules like: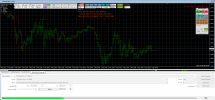 algorithmic trading module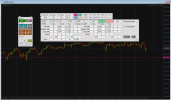 If you think that's something for you contract me here on forum or by mail:
jakub@fxware.pl
You can also contact me on telegram :
@Jakub_FXWare
Our webpage is here:
https://en.fxware.pl/
Online shop here :
https://en.fxware.pl/shop/
If you need pricing or have any other questions feel free to contact me – I will tailor our offer to your specific needs including custom offer with discount pricing if you will be interested in more than one product / module.
You can also check DEMO version available here :
https://en.fxware.pl/downloads-updates/