Not many U.S. traders are interested in the chart pattern analysis today after the 4th July holiday, but I hope there are those that will find some application for these new patterns that I've plotted for my own use. Again, only two patterns this time and both patterns are in their early stage, while it's not yet time to trade on them but rather watch in anticipation for a breakout. Click the images to get the full-size screenshots of the charts.
1. USD/JPY, Daily, Descending Triangle (weak):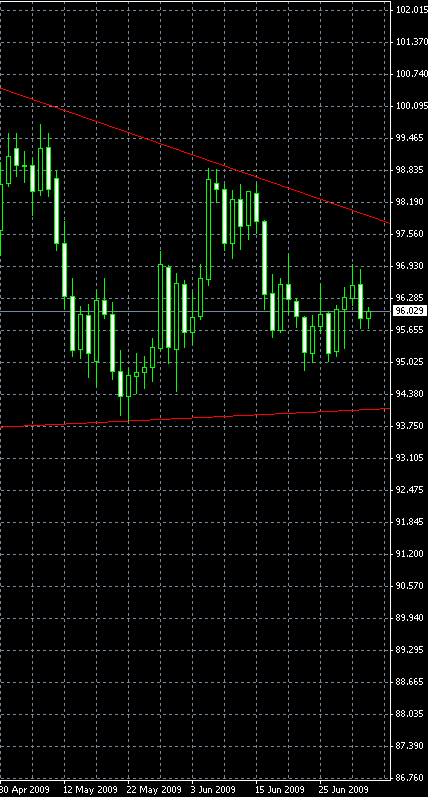 2. EUR/CHF, Weekly, Symmetrical Triangles: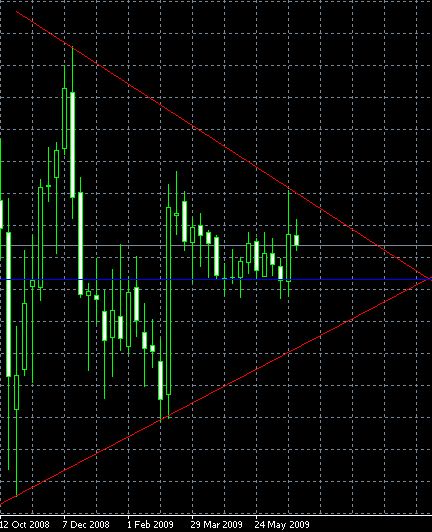 If you have any questions or comments regarding these chart patterns, please, feel free to reply below.